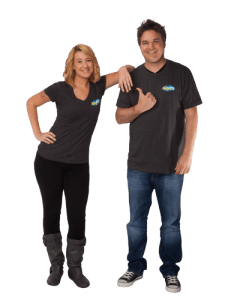 Join Tommy & Amber weekday mornings starting at 5 am as they'll start your day with everything you need to know…news, traffic, weather & lots of fun!
Start every hour with a peek at what's going on in the world with what's trending, enjoy some laughs with 10 After Laughter at 7:10 each morning & win some great prizes and free McCafe Coffee from McDonalds as Tommy & Amber test your early morning brain power with the 2nd Cup Quiz!
Plus Amber will keep you up to date on all of the latest dirt from the land of fame & fortune with the Celebrity Sixty at 5, 6, 7 & 8:30!
Connect to the KEY Morning Buzz with Tommy & Amber every weekday morning from 5 – 9am on KEY 103!

Get answers to KEY Morning Buzz 2nd Cup Questions HERE..