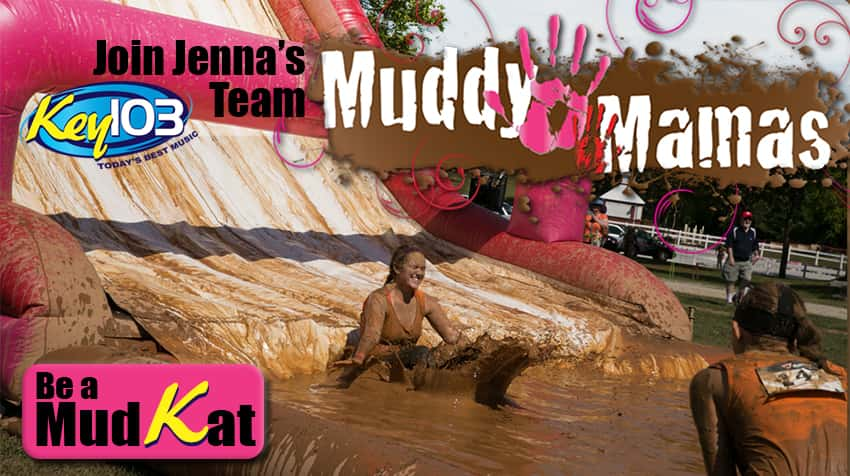 The Muddy Mama (Almost 5K) Obstacle Run
SEPTEMBER 16, 2017

Join Key 103 and Jenna Lee's Muddy Mama Team: The Mud Kats!
Register below for a chance to join the Mud Kats, participating in the 5th Annual Muddy Mama Run taking place at 9:00 am on September 16th at the Washington County Agriculture Education Center located at 7313 Sharpsburg Pike, Boonsboro Maryland.
This exciting and fun community event in Washington County, MD is designed to bring awareness to issues facing girls/women today: physical health and fitness including getting kid's active, building self-esteem, and promoting overall well-being.  Two area organizations, Girl's Incorporated of Washington County and Girls on the Run partner to promote, manage and ultimately benefit from this fundraiser, keeping all money raised in our community.
For more information on the organization or the event visit the Muddy Mamas website.
If you can't participate but you still want to support in the event TEXT muddymama to 41444