Smiles are contagious they say, so share what makes you smile for a chance to win an incredibly tasty Edible Arrangement bouquet!
Here's how it works:
If you follow KEY 103 on Instagram, simply post a photo of who, or what, makes you smile…and here's the important part, make sure you use the hashtag key103smiles, the first 103 people to do it, qualify to win an Edible Arrangements regular size Make Them Smile Bouquet with chocolate covered apples added to the arrangement! Share your Instagram post on the Edible Arrangements Facebook Page for 2 bonus entries!!
The Make Them Smile Bouquet is filled with pineapple daisies, strawberries, and a variety of fresh fruit favorites, truly the perfect choice for any occasion!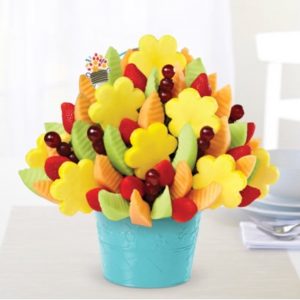 If you don't follow KEY 103 on Instagram, now would be the perfect time to start, don't you think?
Just click here to get to the KEY 103 Instagram page…
Want another chance to win an Edible Arrangements Bouquet, like their Facebook Page for a bonus bouquet giveaway!