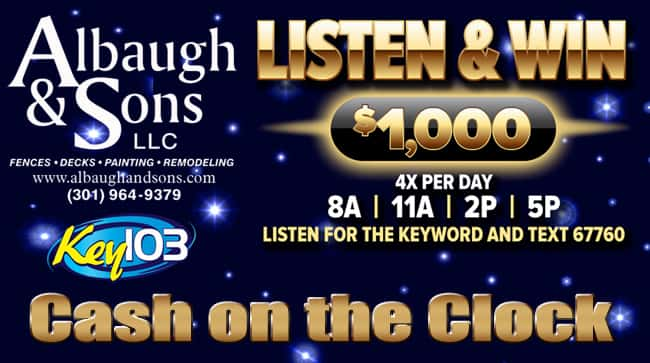 Key 103 is giving you lots of chances to win lots of money!
Cash on the Clock is back, thanks to Albaugh & Sons Home Improvements!!
How do you win?
Just listen to KEY 103 every weekday at 8am, 11am, 2pm and 5pm for the special Cash on the Clock keyword, once you hear it, text that keyword to 67760 and you've got a shot at scoring one thousand dollars 4 times a day!
Must be 18 or older to play, one winner will be chosen each time a keyword is announced. Message and data rates apply.
Listen 4 times every weekday for your chance to win one thousand dollars with Cash on the Clock, from Albaugh & Sons Home Improvements & KEY 103!
For official rules click here.