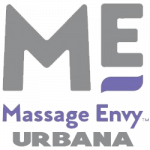 Listen to Jeremy each weekday to find out how the Rapid Tension Relief offered by Massage Envy in Villages of Urbana can give you relief at 3,200 percussions per minute! Every Thursday, he will give one lucky listener a free 30 minute session to relieve tension or you can choose a 30 minute stretch! (Who doesn't need that?)
Visit Massage Envy in Villages of Urbana today at 3511 John Simmons Street or call them to set up your appointment at 301.321. ENVY.
Because the well-being of our valued members, guests and associates is our top priority, this Massage Envy location is temporarily closed. During this continually changing time, we remain committed to the safety of our staff & patrons. Your gift cards will not expire and they look forward to serving you in the near future. 
JOIN NOW & GET EVEN MORE WITH YOUR NEW MEMBERSHIP
Get ready for spring with a customized facial at Massage Envy Urbana. Trust their licensed, certified skin care professionals to help you gain and maintain a natural, healthy glow. Massage Envy in the Villages of Urbana.
301.321.ENVY
Massage Envy in the Villages of Urbana
MONTHLY GIVEAWAY
PLEASE NOTE: The monthly giveaway is currently on hold for April – we will take all entries received and add them to the next giveaway once we reopen.
Register below to enter our monthly giveaway of a 60 minute massage + 30 minute Rapid Tension Relief OR 30 minute stretch!