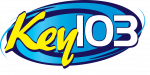 Call in for your special chance to win great prizes!
Want a chance to win some great prizes? Every day we're giving away fantastic prizes during each of our live on-air shows! Our prizes change weekly, so be sure to tune in to Key 103.1 and call in to the studio request line for your shot to win big!
Prizes for the Week of March 30th through April 3rd:
Daily Game sponsored by Pistarro's Ristorante Pizzeria Napoletana: Frederick's first restaurant specializing in traditional naples style wood fired pizza- 221 N East St Frederick www.pistarro.com
Play the Maryland Lottery's 5x the Cash scratch-off game, with a top prize of $1000! Go to MDLottery dot com slash scratch-offs for details on this fun ticket and the other Multiplier Family of games. The Maryland Lottery, Let Yourself Play!
---
**Prizes will be mailed.