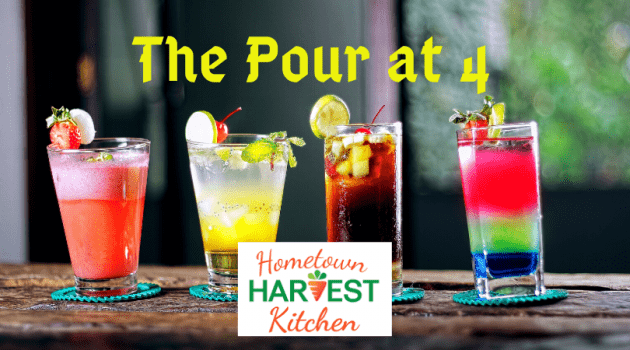 Listen every Wednesday afternoon in the 4pm hour as Jeremy hangs with the folks at Hometown Harvest Kitchen. They will let us know about their Specialty Cocktail of the Week…and we'll share it with you! Check back each week!
Week of 9/2/2020
Carrot Cake Milk Punch
Week of 8/26/2020
Name The Cocktail 2: Peach Julep
Week of 8/19/2020
Pres-be-Swizzlin
Week of 8/12/2020
Chelatarita La Bailarina

Week of 8/5/2020
The Eastern Shore Trading Company
Week of 7/29/2020
The Scotty Limmy
Week of 7/22/2020
Cinnanminime
Week of 7/15/2020
Name the Cocktail
Week of 7/8/2020
Watermelon Mojito
Week of 3/11/2020
Cherry Negroni
Week of 3/4/2020
The Mocktail
Week of 2/26/2020
The Don of Manhattan
Week of 2/19/2020
The Wanda – a variation on the Cosmo (fans of Fairly Odd Parents will get the name)
Week of 2/12/2020
The Dude – Boozy Milkshake
Week of 2/5/2020
You Don't Burn Fool
Ingredients: Joven Mezcal, blanco tequila, grapefruit, lime, cinnamon syrup

Week of 1/29/2020
Lil Yuzu Vért
Ingredients: McClintock Forager Gin, yuzu-lime cordial, Green Chartreuse
Week of 1/22/2020
Gardener Bee
Ingredients: McClintock Gardener Gin, McClintock Epiphany Vodka, carrot ginger syrup, lemon, DC Embitterment Liquid Gold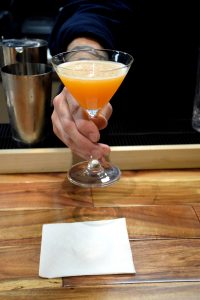 All thanks to Hometown Harvest Kitchen.