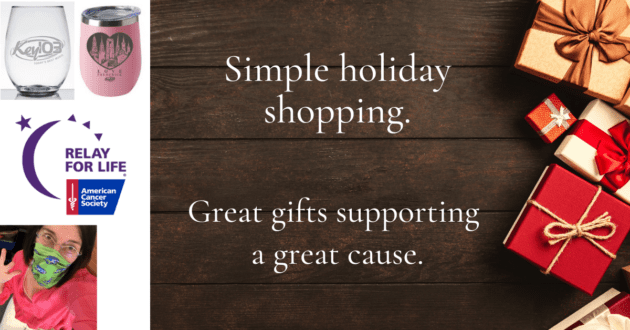 Purchase some very cool items from our online store and a portion of the proceeds will benefit American Cancer Society and Relay for Life of Frederick & Washington Counties!
There are some very cool wine glasses and insulated cups designed by local artist Yemi. One wine glass we can cut from your favorite wine bottle…you just drop off your wine bottles to the station and they'll be returned as an awesome stemless wine glass.
And you can even get a Key 103 custom gaiter!
Visit ManningMediaInc.com/store for all the details and to order.
Orders being taken now – once we get 10 orders we'll get them done!