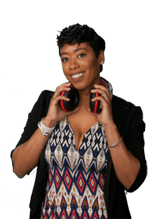 Babs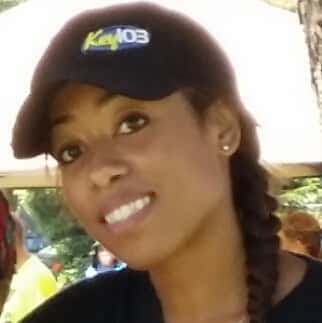 I'm older than I look but then again who isn't 🙂 I definitely don't act my age as my kids like to say you're not normal MOM!!!. I have no idea what that means??
I enjoy long walks at the park and staring at the stars – kidding. I'm a video game playing, hanging out with friends gal. Nature is surely not my kind of thing "NO CAMPING HERE"
I went to Connecticut School of Broadcasting in Va..been in the radio biz for 8 years and I have been a resident of Fredneck for 11 years now and still don't know the area – I know sad but I'm getting there..
Kids: WOW I have way too many..lol, three crazy children and I plan to donate them soon :-).
Married: way to long..haha donating him too.
Most embarrassing moment: I may or may not have had a few too many at the movie theater that was a long long long time ago:-).
My favorite pickup line: These all yours? (referring to my kids) wow! can I have your number? I'm still confused on that one.
Pets can't cut it in our house because we just can't seem to keep them alive. …..Them poor fishes the hamster next..SO NOT ON PURPOSE. We seem to know how to keep dogs and cats alive though :-). Going on a almost two years we have welcome in our home a cat by the name of Marley and a black lab by the name of Tosh.
Favorite Key 103 artists
That would be my dream hubby JT (Justin Timberlake) shhh don't tell my husband, it's a secret and Katy Perry.
You can catch me on your radio every weeknight from 7 – 12am, and of course I'll have the Big 5 @ 9, so make sure you vote by clicking here!!!!
I'm also the Promotions Director so you may see me out and about and I love meeting new people so don't hesitate to say hello. Subscribe
Email me anytime babs@key103radio.com
Find me on Snapchat!!! (babsdjdvine), Twitter @babsdvine  , Instagram @babsdvine  & Facebook Key103babs
Subscribe to my youtube channel HERE