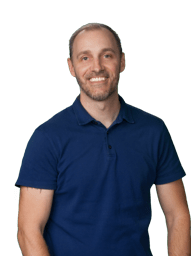 Chris Elliott
Born in the home of Little League Baseball, Williamsport, PA and traveling around the world of radio, OK, maybe not the world, but my time in radio has taken me to the West Texas town of El Paso, the Rocky Mountains of Colorado, the show me state of Missouri, the Bluegrass of Kentucky, and now, to the beautiful state of Maryland.
Music & baseball have always been my passion & since my dreams of becoming the NY Yankees starting shortstop haven't panned out, I spend my days on the radio doing my best to entertain the masses.
I'm what you might call a "radio lifer", as I grew up in radio stations watching my grandfather & uncle entertain listeners for many years before officially joining the club at the age of 17.
When not on the air, my wife Lorrie, son Casey, and cat(Zoe) occupy most of my time, however, when there is some free time I can usually be found living out my baseball fantasies with some weekend warrior softball or hitting the trails in my Jeep.
Life is a journey, and I'm enjoying it every step of the way…
Favorite Food – Pizza, hands down
Favorite Drink(non-alcoholic) – Sweet Tea
Favorite Sports Teams – simple…New York, as in Yankees, Giants, Knicks & Rangers
Favorite Vacation Spot – Myrtle Beach
Guilty Pleasure – Swedish Fish
---
---
You are seeing the 5 most recently updated photo albums. Check out KEY 103 all around Frederick!