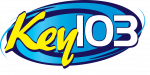 Call in for your special chance to win great prizes!
Want a chance to win some great prizes? Every day we're giving away fantastic prizes during each of our live on-air shows! Our prizes change weekly, so be sure to tune in to Key 103.1 and call in to the studio request line for your shot to win big!
Prizes for the Week of January 25th through January 29th:
Isabella's Taverna and Tapas Bar, A Slice of Spain in Historic Downtown Frederick, 44 N Market St.
It's never been easier to get your groceries! Just shop online at giantfood.com and choose Giant Pickup or Delivers. Giant picks, packs and delivers your groceries right to your car or door! Shop now at giantfood.com!
---
---
The movie Our Friend is only on limited screens and is showing now plus many other films. Theatres are available for rental for private showings – you can select from a huge list of the retro movies.
---
**Prizes will be mailed.