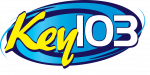 Call in for your special chance to win great prizes!
Want a chance to win some great prizes? Every day we're giving away fantastic prizes during each of our live on-air shows! Our prizes change weekly, so be sure to tune in to Key 103.1 and call in to the studio request line for your shot to win big!
Prizes for the Week of January 11th through January 15th:
Isabella's Taverna and Tapas Bar, A Slice of Spain in Historic Downtown Frederick, 44 N Market St.
Play the Maryland Lottery's Holiday Luck scratch off game, with a top prize of $1,000! Go to mdlottery.com/scratch-offs for details on this fun ticket and the other Multiplier Family of games! The Maryland Lottery, let yourself play!
---
Winner gets – 12 free imprinted masks with choice of imprint and everyone who texts in will receive 20% off their first order.
---
Come visit your new Wendy's located at 5000 Buckeystown Pike in Frederick Maryland. Right now, you can buy 2 Dave's Singles, Spicy Chicken or Classic Chicken Sandwich for just $5. You can even mix and match your 2 for $5 sandwiches. We're also serving breakfast and we'll be giving away free Wendy's food for a year beginning at 9am, to the first 100 people who make a purchase in the drive-thru on Saturday January 16th. More customers will win other prizes throughout the day. So visit to the new Wendy's located at 5000 Buckeystown Pike in Frederick, Maryland. See store for details.
---
**Prizes will be mailed.