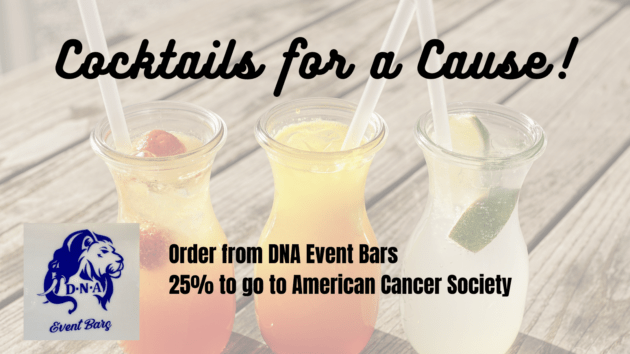 DNA Event Bars has created a signature cocktail for The Dina Carole Morning Show (a strawberry sangria) & you can get yours delivered right to your door! Or mix & match from tons of options – our #1 is the pineapple margarita & we love the blackberry bourbon smash!
Order 5 cocktails for $40 and 25% will benefit the American Cancer Society and Relay for Life of Frederick & Washington County.
Or, better yet – book an event before April 30th and 25% of your booking will go toward the cause! (Your event can be held after that date)
Use the contact form on their website. Or you can contact them through their Facebook page to order.