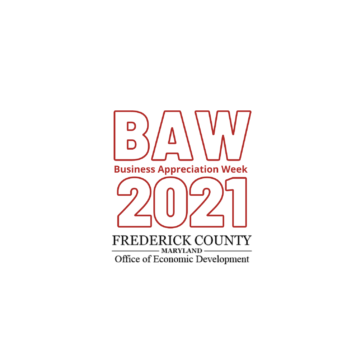 We are so excited to partner with the Office of Economic Development in Frederick to highlight businesses who expanded, opened or moved to Frederick this year!
Click on each business name to view the video we created.
ALLAUR
ArachnidWorks, Inc.
Bliss & Zen Health and Wellness LLC
BUDS Plant Boutique
Camp Bow Wow Frederick
Carmen's Corner Store
Chappelle Candle Co
COAST Designs
Common Market
Cowork Frederick
Criswell Automotive
Cugino Forno Frederick
Frederick Fit Body Boot Camp
Fusion Carwash
Hidden Hills Farm and Vineyard
HomeCentris Personal Care
In Balance Massage Therapy
Jerk N Jive Bar and Kitchen
Luv Pup
Michelle Lucille Photography
Moon Valley Farm
Murray & Co
North Market Pop Shop
Pediatric Movement Center
Player's Fitness and Performance
Puerto Rico Distillery
Ramar Moving Systems Inc.
SCS Tire & Squad Car Supply
Shepherd's Staff In-home Care
SL Studio
smooch studio
SOUL Street
Steinhardt Brewing
Taco Daddy Cantina
The Kombucha Lady
The SunBox Co
The Sweet Farm
Urbana Spine & Wellness Center
Vintage MC
Woodsboro Bank
Woodsboro Craftsmen, Cabinet Division
Worthy Waves Boutique

Manning Media is proud to support businesses in and around Frederick County.