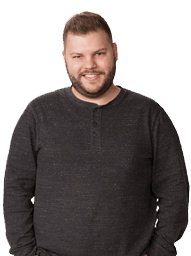 Jeremy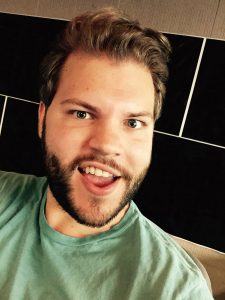 Hey! I'm Jeremy. I'm so happy to be here in Frederick! I grew up in Northwest Arkansas… Go Razorbacks! I'm the youngest of my siblings. That's right, the baby and I'm proud of it! I'm also proud to be the fun uncle to some amazing kids. I love my family, friends and adventures. Music is a GIANT part of my life.
Thanks to radio, I've gotten to live in some pretty cool places. Arkansas, Texas, Oklahoma and now Maryland! I'm all about immersing myself in my community and fell in love with downtown. Carroll Creek is gorgeous!
I was the mascot for my high school and a stint in college. Oh the stories I can tell from that experience… and the smells! Ready for some Keys Baseball!
I try to be a positive person, but I also like being realistic and blunt! I'm super easygoing and love to laugh. My humor can be a little dry. Hi, I'm a Scorpio!
I like cooking, trying new restaurants & bars and going to shows/concerts! Did I say I like FOOD?! That's usually the starting point of anything I plan. I'm a major foodie.
If you see me around town, stop and say hi! I can't wait to meet you! Email me anytime or hit me up on the socials.
-Jeremy
Email: jeremy@key103radio.com
Facebook: @jeremyyoungfm
Twitter: @jeremyyoungfm
Instagram: @jeremyyoungfm
Join me weekdays at 5pm for The Drive, as I play back your requests for the ride home, get one in below now, or call or text me at 301-620-1031!