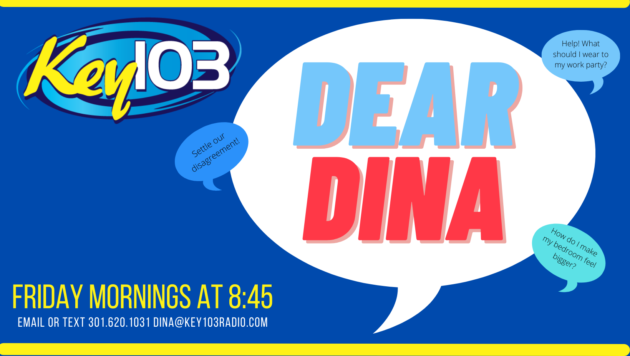 Have a question? Trying to make a decision? Need some advice? Dina can help!
You can call or text your question anytime to 301.620.1031 or fill out the form below.
This program is for general, educational and entertainment purposes only, and should not be considered professional advice.
Dear Dina
Need some advice or support? Just ask Dina! Then listen Fridays at 8:45am to see if we answer your question.